Vendor:

Regular price

Sale price

$10.00 NZD

Unit price

per

Vendor:

Regular price

Sale price

$19.00 NZD

Unit price

per

Vendor:

Regular price

Sale price

$38.00 NZD

Unit price

per
100% New Zealand grown corn Tortillas
Here you can find our delicious homemade corn tortillas, made with the freshest, locally-grown corn that is nixtamalized in-house. We are proud to offer our tortillas for sale and shipping throughout all of New Zealand, so that everyone can experience the authentic taste of Mexico from the comfort of their own home.
Nixtamalised corn tortillas
Our tortillas are made using traditional techniques that have been passed down for generations, resulting in a product that is both delicious and nutritious. The corn we use is sourced from local New Zealand farms, and we take great care in nixtamalizing it ourselves to ensure the best possible flavor and texture.
Made fresh using traditional Mexican techniques
Our corn tortillas are perfect for all kinds of dishes, from classic tacos to enchiladas, quesadillas, and more. They are gluten-free, low in fat, and high in fiber and nutrients, making them a healthy and versatile choice for any meal.
So why wait? Order our homemade corn tortillas today and experience the true taste of Mexico. We offer fast and reliable shipping throughout New Zealand, so you can enjoy our delicious tortillas no matter where you are.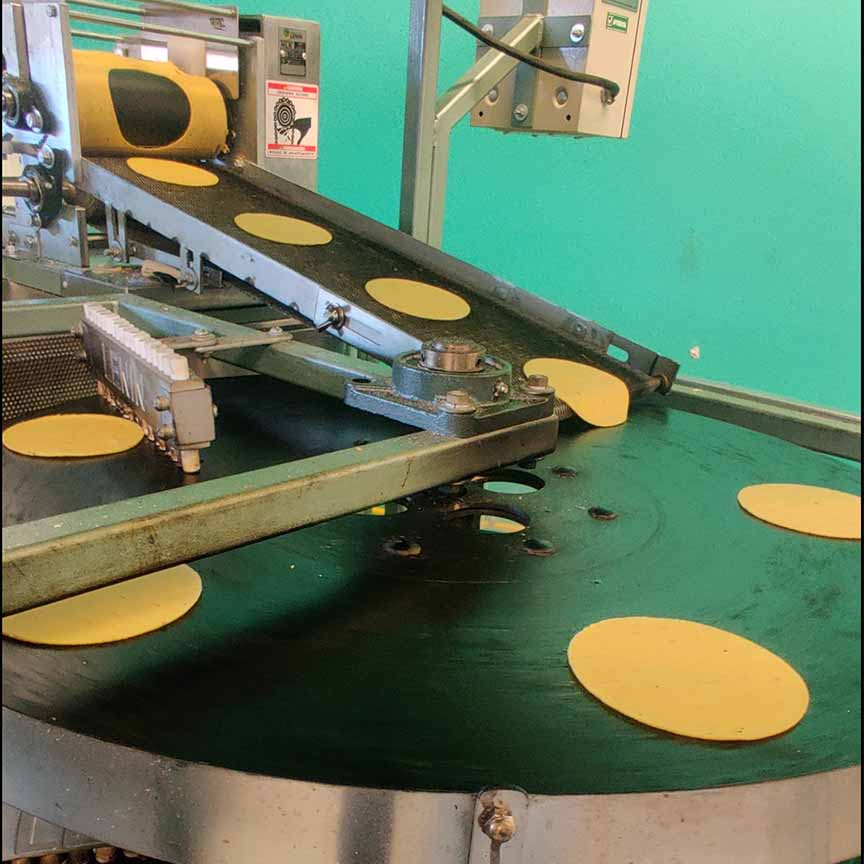 FRESH TORTILLAS EVERY SINGLE DAY
Nothing can beat the taste of a freshly baked tortilla. At La Mexicana, not only do we serve tacos with freshly baked corn tortillas, we sell the tortillas too. Grab a tortilla pack and starty making some great Mexican food at home.